HP-19C Emulator NEW Sept 2016!
This is the only original microcode emulator for the famous HP-19C ever made. It is programmable similar to the HP-29C, but includes printing.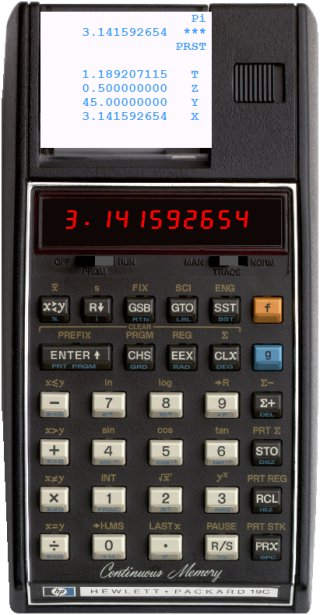 The Emulation now includes everything and handles printing in MAN/TRACE/NORM mode as the original caculator does. It is the first and only HP-19C microcode emulator ever running on a PC.
You can save and load programs and registers
You can use the PC keyboard for making your calculations.
You can select your own transparent calculator image and size.
Download the HP-19C calculator emulation for testing its functions.
See the Users manual for more instructions.